We All Scream for Screamfest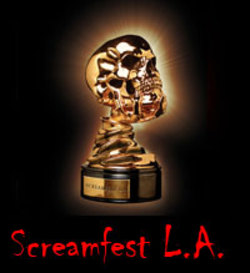 Screamfest, L.A.'s premiere horror film festival, gets started next Friday night with the L.A. premiere of George A. Romero's Diary of the Dead (enjoy it, you lucky people) and continues through October 20th. Now in its seventh year, Screamfest is becoming one of the higher-profile genre fests thanks to its easy access to high-profile guests and upcoming Halloween horror films. But it's also an audience-friendly fest that celebrates indie and foreign horror and is run for the fans more than the industry.
In addition to Diary, Screamfest will also be screening such festival faves as The Signal, Inside, the Pakistani zombie/slasher opus Hell's Ground, a pair of 25th anniversary screenings of Friday the 13th Part III in 3-D (with cast and crew in attendance) and, to top it all off, the world premiere of 30 Days of Night. All screenings are at the Grauman's Chinese Mann 6 in beautiful Hollywood. No doubt many of them will sell out, so order your tickets now!
The entire list of films and schedule can be found here at the Screamfest website. If you go, let us know how you liked it!
Read More