Veronica Mars stars in new Sci-Fi, er, Math-Fi movie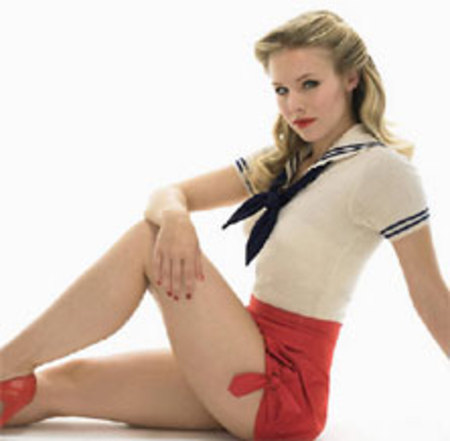 Kristen Bell leads an all-star cast including Michael York, Martin Sheen and the guy who played Buster on Arrested Development. The movie: Flatland, an animated film based on the novel by Edwin Albett.
It's not coming to a movie theatre near you, it's coming to a classroom near you.
Flatland is an educational film. On the surface, it's a way to teach kids about geometry. But the plot is structured like good science-fiction — one character makes a breakthrough, he holds knowledge that could undermine the evil rulers of the kingdom. Story-wise, it's a math-nerd's Logan's Run, and I can see why they'd get Michael York. The movie finds a smart way to match form and content — talking about the limits and illusions of a 2-D world. But more than a meta-math movie, it invokes the spirit of Terry Gilliam's The Adventures of Baron Munchausen.
And Kristen Bell's character sports a cute little pink bow that will inevitably draw comparisons to Ms. Pac-Man (If that movie ever gets made, Bell is a shoe-in for the role).
I wish Flatland was around when I was in school, then maybe I would've paid attention to math.
You can watch the trailer below, or order the DVD here.
Read More