Trailer Out For Repo! The Genetic Opera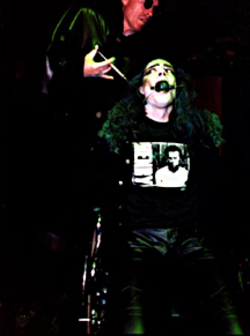 The Spike TV/iFilm site has just put up the trailer for Repo! The Genetic Opera. The story? "In the not-so-distant future when an epidemic of organ failures
devastates the planet, scientists gear for a massive organ harvest. A
biotech giant comes up with easy organ payment plans, but all financed
organs are subject to legal default, including repossession at the
hands of repo men."
All I can say is "Wow, those last 10 seconds are killer!" And I love the melodramatic song. This one's either going to be a classic of epic proportions or a failure unlike we've ever before seen. Personally, I'm hoping it's the former, not the latter — even if it does star Paris Hilton, it has Sarah Brightman, too.
Read More