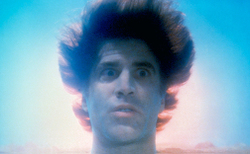 Stabbed in the shower? Dumped into toxic waste? Skinned alive?
Horror movies are memorable for their many unique and creative ways to show someone being killed, so Monsterfest would like to ask you which one of the following classic horror deaths is the absolute worst way to die? Check this page for the results and see every horrible murder this month on AMC's Monsterfest!
Visit our Worst Ways to Die photos and vote in this poll.
Read More