The Last "Saw IV" Trailer Cuts Interest in Half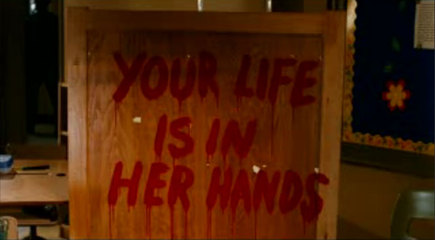 The latest Saw IV trailer has landed on YouTube and it's more cryptic than the overtly-grotesque Autopsy trailer. Even the few nuggets of information, such as the blood-smeared words, "Your life is in her hands," are more confusing than helpful.
This is the fourth Halloween weekend in a row that a Saw movie is opening and the series is coming across as completely manufactured. The trailer barely shows anything more than a guy walking around during a Jigsaw voice over. The once semi-clever Saw has been turned into a stale franchise. But as the tagline says, "If it's Halloween, it has to be Saw." And if it's Saw, it has to be 90 minutes of bloody torture filmed by the world's shakiest camera man.
Make the leap for the embedded trailer….
Read More