The Halloween Series: The 3 Absolute Best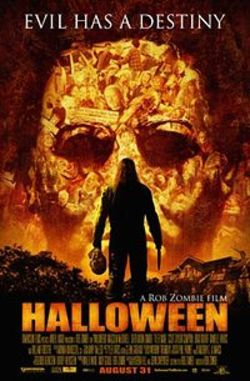 It's almost time for the most important holiday of the year: Halloween. Here in New York, we all get gooned up and go the million-strong Halloween parade. But if you're in the mood just to chill and scare yourself with the Halloween series, you can catch Halloween 1 through 5 on AMC on the 31st. Here are the three that I think are worth watching. (Click each title for the movie trailer!)
1) Halloween — John Carpenter really did it right with the first film in the series, released in 1978. From his spot-on use of the steadicam to his brilliant casting of Michael Myers, this is one of the best horror films of all time. Oh, and Jamie Lee Curtis is hot.
2) Halloween H20 — How many times can Jamie Lee kill Michael Myers? She tries over and over again in this 1998 film, the seventh installment of the series. That scene on the balcony is killer…or is it?
3) Halloween — It's a must-see if you're a fan of the way director Rob Zombie does horror. Zombie's take on the Halloween franchise is gruesome and bloody with an insightful look at the evils of the psych ward. You won't exactly feel sorry for Michael, but you'll understand him better.
Read More