"The Gauntlet" Promises Gore and Girls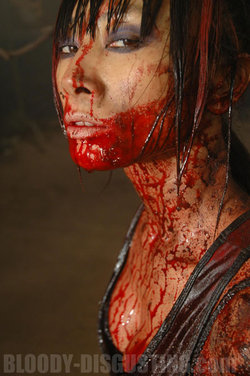 Releasing still images from horror films usually lets audiences know that the movie will feature gore and hot chicks. In the case of The Gauntlet, the stills let you know that it will have gore on hot chicks, as Bloody-Disgusting.com's image gallery shows. As far as the actual details of the film, very little is known.
In a plot description allegedly written by the film's writer, Adam Lawson, on IMDB.com, six strangers wake up in an underground lair. Of course, they have no food, water or memory, but "they're capable of something they never imagined. They must organize and band together for the sinister adventure that awaits them."
Hmm. Strangers waking up together and they are some how connected… Sounds like a modified Saw II or gruesome take on Lost. Matt Eskandari is set to direct the film, which will be his first major work.
Read More