Terry Gilliam To Direct Sandman Movie?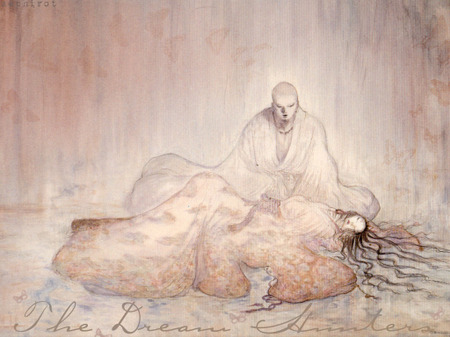 Neil Gaiman's extremely popular Sandman comic has been a ripe target for a Hollywood adaptation for quite a while, but has never quite gotten out of preliminary pre-production. Now, Gaiman is openly endorsing the director he wants to see make the film: Terry Gilliam. But is he really the right choice for Gaiman's dark gothic fable about an immortal dream king struggling to connect to the lurid, beautiful and base humans who are his unwitting subjects?
I love Terry Gilliam's visual aesthetic and he's made some classic films like Time Bandits, 12 Monkeys and Brazil. But let's face it: the man doesn't exactly have an incredible record with Hollywood.
Gilliam is responsible for a number of clunkers: The Adventures of Baron Munchausen, The Brothers Grimm and Tideland immediately coming to mind. More over, his style is simply far too frenetic: he's not exactly a director you think of when you consider more gothic fantasy sensibility.
Still, I don't want this to come across as an across-the-board denunciation of a Gilliam-directed Sandman film. I think my fear is simply that he would turn it into just another Terry Gilliam film.
What do you think? Could a Gilliam-directed Sandman work? Sound off in the comments.
Neil Gaiman Wants Terry Gilliam To Direct 'Sandman' [Cinematical]
Read More