Star Wars Astromech Speakers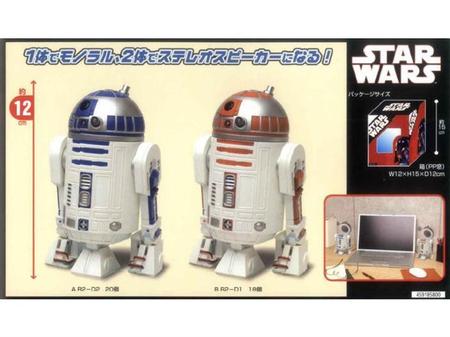 Over the last few years, a wealth of cool and utterly useless geek gadgets have become available for the home computer market. Why, yes, I would love to have a Dalek webcam, except that my computer already has a built-in web cam. And as much as I love that USB-powered, R2D2 beer chiller that ThinkGeek is selling, I don't actually have much need for one when there's a refrigerator full of brews a short drunken stumble away.
But these Star Wars astromech speaker droids? Absolutely gorgeous. Two R2 units — the quirky D2 next to his minority cousin, the D4 — proudly stand at 12 centimeters high on your computer desk, their domes peeled back to blast the electrofunk refrains of your MP3 collection like so many beeps and whistles.
The speakers are cheap, too: only $40 bucks. The speakers will be released in December, but you can pre-order them now to ensure that they are safely tucked into a geeky IT professional's stocking for Christmas.
Star Wars PC Speaker Set [Big Bad Toy Store]
Read More