Star Trek XI Gets Its Kirk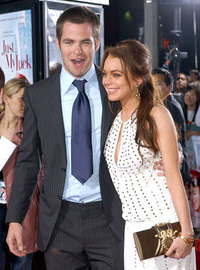 After months of speculation, J.J. Abrams' Enterprise finally has its Captain, and his name is Chris Pine.
The relative unknown's name has been bandied about for a while as a front runner for the role of James T. Kirk in the upcoming Star Trek prequel, but Pine had schedule conflicts, since taking the role would mean turning down an opportunity to star besides George Clooney in the upcoming White Jazz.
However, the director of Jazz himself has confirmed that Pine has indeed taken the role of Kirk. Joe Carnahan writes on his blog:
The young man playing Junior Stemmons has opted to 'go where no man has gone before' and thus, had to bow out of WHITE JAZZ. I've been talking to him this past week and knew how tough the decision had to be for him. I don't envy ever being in that spot but I gave him my full support, even if it meant he didn't do JAZZ. I get it. You don't get opportunities like that often and I told him as long as he could control as much of that process as possible and not get sucked into doing lesser sequels as a result of taking this gig, then good luck and God bless.
Well, fat chance of that, naturally: Paramount's not going to cast anyone into such an iconic role without contractually tying them to as many sequels as possible. Why else go with relative unknowns? Paramount wants the new slate of actors to be as linked to the roles as the old guard. But Pine is certainly pretty enough. I can see a bit of the resemblance.
I believe that with Pine's confirmation as the new Kirk, the only role left not cast is that of Dr. McCoy, Bones himself. I don't even have any ideas on who would be appropriate for that role. Any bright ideas, SciFi Scanners?
Read More