SciFi Scanner for 10/10/2007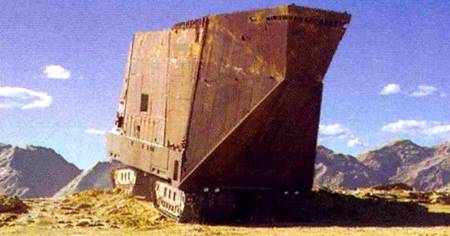 • A gorgeous scale-model of the Jawa sandcrawler to crush sandcastles with at the beach.
• The IESB is hosting a number of clips from the upcoming Battlestar Galactica movie, Razor, as well as some footage from the final season.
• Another Star Trek XI casting announcement: Eric Bana will star as the main villain, Nero.
• For your Halloween movie marathons, an excellent list of great, low-budget sci-fi.
• Cinematical has posted a retro-review of the gooiest classic sci-fi remake this side of John Carpenter's The Thing: David Cronenberg's The Fly.
• Darth Vader: band manager.
Read More