SciFi Scanner for 10/09/2007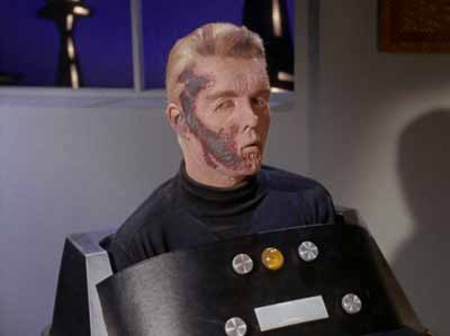 • Sean Astin has been mouthing off a lot lately, first about an upcoming Hobbit film and now about the possibility of Goonies II.
• One of the more bizarre effects of Doctor Who airing in Britain first is that a sci-fi blogger is subject to reading "rumors" about the season finale from both sides of the pond. Consider this report on the "rumor" that the Doctor Who season 3 finale will feature Davros… a rumor anyone could immediately disprove by checking out Wikipedia and reading the episode description written a good three months ago when the episode originally aired. (For more Dr. Who news, check out my previous post.)
• The IESB has a review of the Creature from the Black Lagoon remake.
• Illusion OnDemand has a cursory and, frankly, lazy list up of their picks for the Top Ten Sci-Fi Mutants.
• A remastered version of the Star Trek episode "The Menagerie" will be screening in select movie theaters around the country on November 13th. See if one of those theaters is near you here.
Read More