SciFi Scanner for 10/03/2007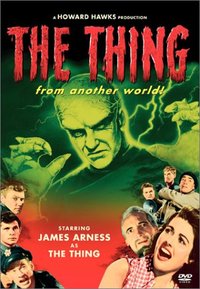 • Le Robot Grenouille: the leaping robot.
• "The Scarab is a 4-wheel robot is designed for prospecting on the Moon. The design has been optimized for drilling into rock in cold and dark environments." And it's nuclear powered!
• It's always sweet when a man makes good on his boyhood dreams: a 1988 school interview where David Tennant gushes about wanting to play The Doctor. [via Quiddity]
• Speaking of Doctor Who, Captain Picard wants to know where in the bloody hell his invitation to guest star is.
• Greg Beeman, director and producer on NBC's Heroes, gives his thoughts on the latest episode.
• A trailer for Pixar's latest, WALL-E, has been released. Loving the rusty robot vibe, but WALL-E's voice is the stuff of nightmares.
• Cinematical posts an excellent retro-review of John Carpenter's The Thing.
Read More