SciFi Scanner for 10/01/2007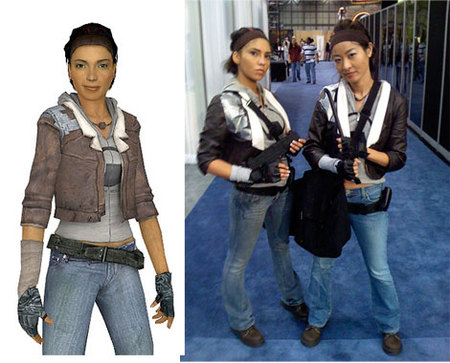 • Zombies attack Sydney in the first annual Australian Zombie Lurch.
• It's officially confirmed that Zoe Saldana is the new Uhura. The Star Trek XI fan sites are really nailing these rumors lately.
• Speaking of Star Trek XI rumors, one rumor that didn't pan out was Adrien Brody as Spock. But that's not to say he wasn't approached.
• For those who just can't wait until tonight, IESB is hosting five clips from tonight's episode of Heroes, "Lizards."
• The equivalent of those tuxedo t-shirts for Star Wars nerds.
• My mother grabs at her underpants and weeps: Adrian Paul says that despite the recent Highlander television movie, The Source, the future of the franchise is unclear after the death of longtime producer William Panzer.
• Family Guy's recent spoof of A New Hope went over so well that they are thinking of making it a yearly thing, much like The Simpsons' Halloween specials.
• Entertainment Weekly posts their top 10 Star Trek: The Next Generation episodes.
• The cast of Frasier (sans Frasier) does Star Trek: Voyager. About as insufferable as you'd expect.
• Some real-life Alyx Vanysses from the Half-Life 2 cosplay department. It's astonishing how Alyx's completely neutral ethnicity lets pretty much anyone cosplay her effectively… short of caucasian neckbeards, that is.
Read More