Resident Evil Goes CGI And 3D!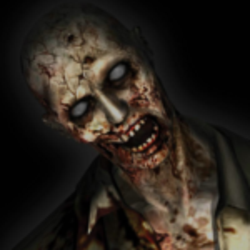 I've never been the biggest fan of the Resident Evil series of movies. And I don't think Milla can act all that well, either (not that she was given the greatest material on earth). But this one could be the real deal, if done right.
Here's the scoop from GamaSutra, which had the news first.: "The surprise announcement was made by Capcom Japan, who announced the feature as Biohazard: Degeneration – Biohazard being the Japanese name for the Resident Evil series. Although receiving mixed critical acclaim, the trilogy of live action
movies has been a considerable success for Capcom, with the first two
movies both grossing more than $100 million at the international box
office.
Jump to the next page for more.
"Extinction has seen the biggest opening so far for the movie series,
with a fourth film already confirmed. A live action spin-offs featuring
the Claire Redfield character has also been suggested, the character –
like most in the three movies – bearing little relation to her
portrayal in the games.
"The new CG (computer generated) movie will be created in co-operation
with Sony Picture's Japanese subsidiary SPEJ. Few other details have
been released, though, with only the promise of 'groundbreaking visual
effects and a brand-new story line.' The feature is planned for
released in 2008, although it is not clear whether as a cinema or DVD
release." The only problem I have is how quickly thrown together the movie may be if it's going to be out next year. Unless the teams have been working feverishly in secrecy for years, this CGI movie may not be up to snuff. Still, it's in 3D, according to Variety, and that's a plus in my book.
Read More