"[REC]" Gets Remade, Renamed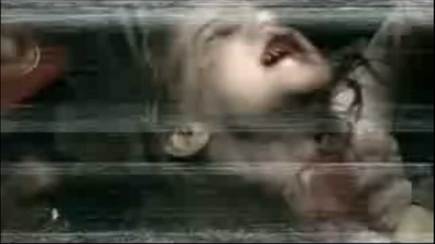 Anyone who follows horror these days knows that remakes are all the rage. From J-Horror to American classics, no film is safe — not even a film that hasn't seen an American release yet. That's the case with [REC]. As we last mentioned, [REC] — the Spanish zombie flick that follows firemen responding to an unclassified distress call — is being processed through the remake machine before the original film has an American distributor. Now, we have word that Sony Screen Gems is changing the remake title to Quarantine, reports Bloody-Disgusting.com.
Apparently, Sony Screen Gems market research must have discovered that they'll make more money ripping off the 28 Days Later idea of a zombie-like plague than as a remake of a film that is, quite possibly, genuinely terrifying. While a title change might seem pointless, it highlights the motivation behind most remakes — money, not horror.
Quarantine director John Erick Dowdle's indie horror film The Poughkeepsie Tapes is set for a theatrical release on 2008. Perhaps his first film will prove Dowdle's directing chops. Either that or it will solidify the Quarantine/[REC]-remake's position on the "do not see" list.
With all the talk about foreign horror makes remakes, it brings to mind the Japanese horror movies that remakes of the past couple years. So you decide which was the best original J-horror movie to get a remake.

Read More