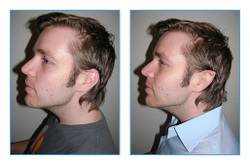 It's Halloween, and you don't have a costume. Better jet to Hungary for some quick ear-modification surgery. Make your ears like the thing from Pan's Labyrinth! Everyone at the party will be like, "Hey there, faun ears!"
Check out this site. It details the procedure and hails the benefit it gives you for listening to music. The faun-folds catch the musical notes in them and store them for later use!
Turn Wednesday into Satyrday. Haw!
Read More