Pumpkinhead IV: Blood Feud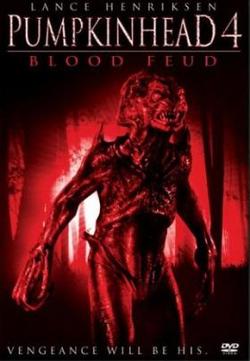 The folks at Sony were kind enough to send me a copy of Pumpkinhead IV: Blood Feud. Now, I've always liked Pumpkinhead because the demon reminded me of a couple of toy monsters I played with when I was a kid (see my other post on them).
Pumpkinhead, if you don't recall, was created by a grizzled witch named Haggis as revenge for her son who was accidentally killed by teenagers riding dirt bikes. The latest film starts out with our pal Pump getting bothered by two motorcyclists who happen to be driving by. He then unceremoniously rips the head off of one of them.
Things get more gruesome and bloodier from there as a backwoods family begins their terrible feud. While I liked the original Pumpkinhead better, Blood Feud is still a fright to see on DVD — especially the last 15 minutes.
Read More