Possessed Hollywood Remakes "The Exorcist"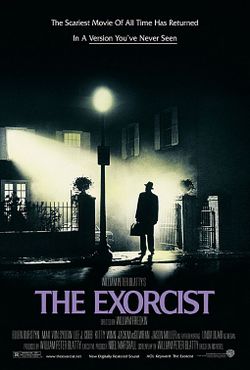 Well horror hounds, lets hope that we can soon chalk this one up to a rumor. It looks like The Exorcist (which airs on AMC Saturday October 27 at 8PM) is next to go through the remake slaughter house. IESB.net received a tip that Linda Blair hinted at a remake at the International Horror and Sci-Fi Film Festival and judging by the look on her face, she wasn't happy about it. And rightfully so.
Whether or not The Exorcist is the scariest movies ever made, it's definitely an amazing film. Director William Friedkin tapped a nerve of fear based in faith that scared the crap out of the masses. He challenged beliefs, conventions and pushed the horror genre in a new cerebral direction. Unfortunately, Warner Bros. might now turn the hallowed classic into a poor man's The Exorcism of Emily Rose. It makes you wonder what possesses the Hollywood big wigs.
Be sure to catch the original film this week on Monsterfest before your memory of the movie is tainted by a remake.
Read More