Pop Skull To Premiere In L.A. At AFI Fest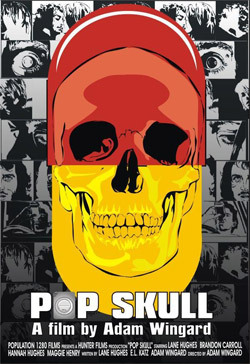 Usually, Fangoria will stop at nothing to hype a horror film, even if the film reeks of zombie vomit. Hey, I don't care: horror fans rock.
Still, I don't think Fangoria didn't to enough enough to preview Pop Skull, director Adam Wingard's film about a drug addict who sees ghosts, which premieres this Friday in Los Angeles. Why? I got really psyched about the film when I watched the trailer. It seems to the grit of a Lech Kowalski film like Gringo along with the slow-burn horror of a Larry Fessenden film like Habit.
I know: I'm just getting this off the trailer and the film may not be as compelling. But check it out for yourselves and tell me whether you think the preview is or isn't full of vampire bite. Part art film and part horror film, I can't wait to see this one — if only to see if my prediction is right.
Read More