Poll: What Movie Scared The %?#@ Out Of You as a Kid?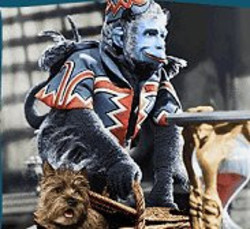 Entertainment Weekly blogger Joshua RIch writes about the movies that scared him most as a kid, mentioning Carrie, The Exorcist, Poltergeist, and The Omen.
The thing that scared me most as a kid was watching the flying monkeys in The Wizard of Oz. Then on TV, The Twilight Zone's and Hitchcock's intro would freak me out, too. Later, The Exorcist made me so scared in the theater I started laughing uncontrollably.
It's a great question, though, and I pose it to you to mull over: What movie really, really scared you as a kid? Take our poll and let us know.
Read More