Polanski's Repulsion Finally Makes Its Way To DVD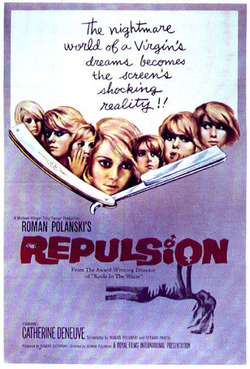 A few weeks ago, I bemoaned the fact that Roman Polanski's Repulsion hadn't been released on DVD in the U.S. yet. Well, I guess someone heard me, because Davis DVD reports that Sony has just announced a December 4 DVD street date for Polanski's all-time horror classic.
While it appears that no extras will be included on the DVD (unlike the Region 2 DVD and the Criterion laserdisc), it's quite possible that simply no extras have been announced yet. I don't see how Sony could put out such an in-demand title without adding something other than remastered sound and picture. Right?
As we wait for this release, take a moment to enjoy my friend Kim Morgan's passionate (and dead-on) write-up of the film over at her blog, Sunset Gun, or enjoy the original theatrical trailer here.
Read More