Night Of The Living Dead 3D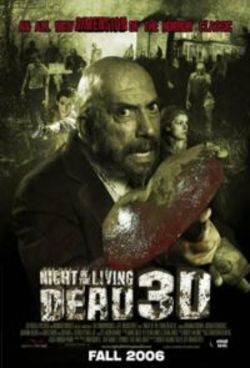 You can give me the crappiest movie ever made, but if it's in 3D, I'll watch it. Early this morning, I donned one of four pairs of 3D glasses included in Night of the Living Dead 3D, which just dropped as a DVD. Somewhat chagrined to be clad as a Fifties geek while peering at a movie in a coffeeshop via my laptop, I waited patiently for the feeling of depth to begin.
It took a while. But as soon as Brianna Brown as Barb entered a cemetery to attend her aunt's funeral, there it was, a cemetery sign in 3D. Then came three or four zombies in 3D, and I was all aflutter. Sure, watching the movie on my laptop wasn't as good as on a big screen TV, and sure, there should have been more emotion, panic, pressure and horror packed into this movie. But the gross zombie experience in 3D definitely made up for it — about half of the time.
Read More