Monsters & Creatures & Moonacre, Oh My!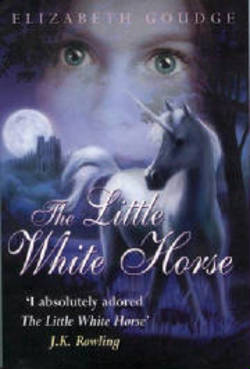 Today, it was announced in Variety that Dakota Blue Richards (young star of the upcoming Golden Compass), Ioan Gruffudd, Tim Curry, Natascha McElhone and Juliet Stevenson will be the lead in The Secret Of Moonacre. Directed by Gabor Csupo, the film is based on Elizabeth Goudge's classic kids' book, The Little White Horse.
Think fantasy with a unicorn can't be dark, and yes, somewhat scary? Ask JK Rowling, who cites it as one of her favorite books. The haunting orphan girl with the "thin, pale face," the sad mystery, the creatures of the night, what runs quickly by in the woods: all these bear the stuff of light horror in a book that's a fantasy to treasure. Hopefully, Csupo will make this one dark enough.
Read More