Live-Action Akira Finds Its Director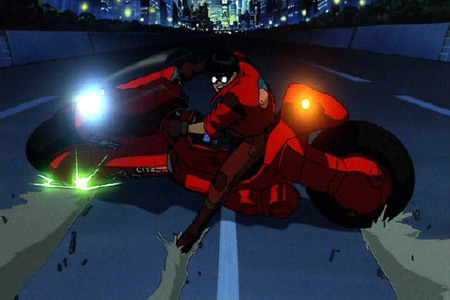 Bloody Disgusting is reporting that Warner Brothers have finally found their director for the live-action remake of Akira: Ruairi Robinson, a 29 year old Irish film maker who has released a couple of award-winning short films. And a guy with whom I shared a house in Dublin for almost five years.
Fascinating. I can't confirm or deny whether he's been hired to work on Akira (I have no idea), I did have an interesting (and completely abstract) conversation with him the night before I moved from Dublin to Berlin about whether a live-action remake of a story as sprawling, surreal and decidedly Japanese as Akira could work as a live-action remake.
His feeling, as I recall, was that the setting could still work, but there'd be a necessity to move it to America to please studios. His idea was that a Neo-New York that had been culturally swamped by Japanese immigrants in a post-globalized future could take the place of Neo-Tokyo. In short, something like Blade Runner's futuristic vision of Los Angeles.
The other thing that he said that was interesting was that he didn't think Akira could be filmed as a single two-hour movie: the anime had tried that and failed to really convey an understandable plot. An Akira movie would need to be a Kill Bill style two-parter.
So who knows? Take our drunken ramblings with a grain of salt, since we used to talk about stuff like this all the time. Maybe the rumors are true and he has been picked up as the director of Akira. Maybe we weren't having the totally hypothetical conversation I thought we were having at the time, or maybe he had the same conversation with a Warner Bros. executive smart enough to listen a few months later. If the rumor's true, though, don't be surprised if you see not one, but two live-action Akira movies set in a Blade Runner style New York.
'Akira' Live Action Remake Finds Director [Bloody Disgusting]
Read More