Julia Stiles Will Be Stalked!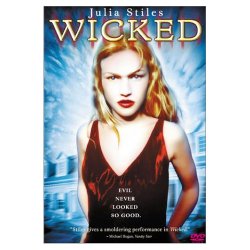 This afternoon, The Hollywood Reporter says that Julia Stiles will appear in Cry of the Owl, a stalker film in which Stiles' character falls in love with her tormentor. It's all based on a 1962 Patricia Highsmith novel of the same name. Sarah Polley was originally slated to be in the film, but she changed her mind. Director James Thraves hasn't done much beyond music videos (although his indie, The Low Down, garnered some raves): But Maybe Thraves is hungry enough to do the book justice.

Cry of the Owl was successfully made back in 1987 by the great French director Claude Chabrol, a master of mystery. But can Stiles pull it off? She was scary in Wicked, although we won't talk about The Omen. Stiles was also really essential to the Bourne movies, so let's give her a chance.
Read More