Josh Holloway's Paranormal Chiller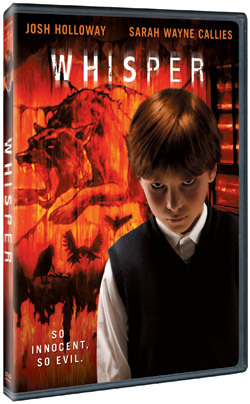 I'm a big fan of Lost's Josh Holloway. Even though his Sawyer character sometimes seems to be mugging on the terrible island of lost souls, he's got a cool, bad guy look and way that gets him by. Along those lines, Josh is the star of Whisper, which will be out on DVD in late November. According to Fangoria, this paranormal chiller stars Holloway "as part of a gang of kidnappers whose 8-year-old abductee turns out to have telepathic abilities." That doesn't sound particularly scary, but take a look at the puss on the kid on the DVD cover. I wouldn't want to deprive him of his Cocoa Puffs or his Nintendo Wii.
Did Whisper every hit theatres, guys? Or is this straight-to-DVD? Looks to me like it hit Turkey and some other countries in the theater. I can't remember it seeing as a U.S. release. Then again, I'm ensconced in my lair an awful lot.
Read More