Is This The Ultimate 2001 DVD?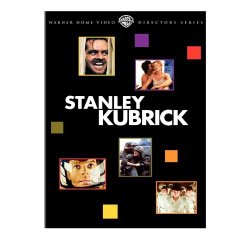 2001: A Space Odyssey, A Clockwork Orange and three other films by Stanley Kubrick are back on sale this week as part of the box set Stanley Kubrick – Warner Home Video Directors Series. Great, you're thinking, there's a chunk of my Christmas shopping taken care of, or even better something to ask Santa for.
The set also includes The Shining, Full Metal Jacket and Eyes Wide Shut, along with the Kubrick documentary A Life in Pictures. All are also available individually.
Most fans will be thrilled to have this set, especially if they don't already have any other versions of these films. But if you're a hard-core film buff sensitive to the fine details of presentation, you might want to do a little reading first: newer isn't always better.
There's a lot of argument about the various versions of Kubricks films, most of which have been released to DVD multiple times (including foreign versions). It's not nearly as simple as the full-frame versus letterboxed debate. Fans dispute the argument that Kubrick himself approved transfers of his films in diminished ratios, arguing that he did so on the assumption that he was considering how they would look their best on video screens that are no longer standard.
There's a good opening discussion of this on the Amazon comment board for the 2001 disk. It's always well worth going to DVDBeaver to compare different versions of movies that are being re-released, as their reviewers know the intricacies of presentation and use plenty of frame comparisons to illustrate their points (check out their discussion of the various versions of 2001).
And if you really want to get into the nitty-gritty, join DVDBeaver's Yahoo group (linked from their home page) to read the endlessly passionate posts arguing for and against various presentations. You'll learn a lot about the choices filmmakers face in giving us their work. You may also end up deciding to give a gift certificate instead to that sci-fi fan on your list to make his or her own decision.
Read More