Is Serial Killing Like Love?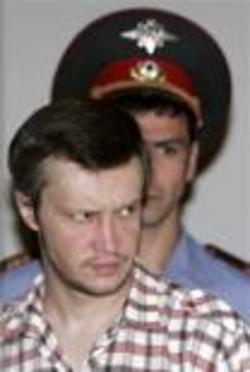 I was fascinated to read a report from Reuters about a Russian serial killer who says serial killing is like love. A Russian man accused of murdering 49 people asked a court on
Tuesday to add another eleven victims to his tally, and told a jury
when he first strangled a man it was like falling in love for the first
time.

Supermarket worker Alexander Pichushkin, 33, has been branded the "chessboard murderer" by Russian newspapers because he hoped to put a
coin on every square of a 64-place chessboard for each murder.
"'A first killing is like your first love. You never forget it,' he
said from a cage in the courtroom, after explaining how he started
killing at age 18 with the murder of a classmate.
I'm not sure than any slasher movie or serial killer horror flick has ever dealt with the theory of being addicted to killing as being addicted to love with the same kind of evil that Pichushkin spewed in court. But there might be soon.
Read More