Horrorfest's "The Deaths of Ian Stone" Births a Trailer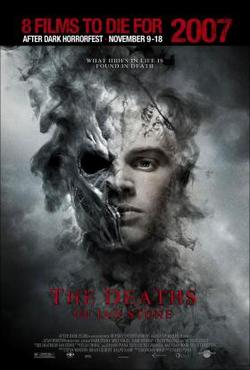 Halloween must be closing in because the Horrorfest marketing machine is churning at a frenzied place. On the heels of the Frontière(s) poster hitting the Web and the pictures of the gore-hound hotties with aspirations of becoming Miss Horrorfest 2008, After Dark Films gave Bloody-Disgusting a peek at the trailer for The Deaths of Ian Stone, which will make its debut at this year's Horrorfest.
The trailer looks interesting. "Everyday, Ian Stone dies a violent death," the trailer says. What a horrifying idea. Imagine, you wake up every morning only to experience death. The psychological chiller The Deaths of Ian Stone is more interesting than the majority of last year's films. It wouldn't take much to top last year's cinematic offerings, but hopefully the event will match the previous fun of bringing horror fans together.
Read More