"Hellraiser" in Remake Purgatory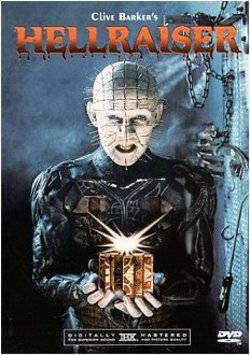 Who is to blame for all the horror remakes? The studios that churn them out or the fans who continue to support them? The latest remake news is Hellraiser. Alexandre Bustillo and Julien Maury are in "hard negotiations" to front the remake for Dimension Films, reports Bloody-Disgusting.com.
Although B-D raves about the duo's debut film Inside, the classic remake track record isn't too hot. Sure, you get a good one from time to time, but horror remakes rarely top the original. There's a new generation of horror fans who have grown up on Saw and Hostel, and they easily dismiss the classics such as The Texas Chainsaw Massacre based on the remakes. When you mess with classic horror franchises, the original film loses some of its potency.
Read More