Halloween Banned In Moscow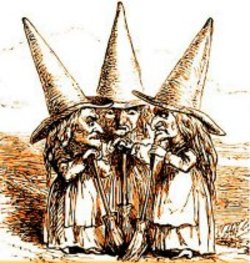 Talk about a horror story. Russia, in a move that smacks of the old Soviet Union, has banned Halloween in all schools.
Over there, it's known as the "Cult of Death." I mean, what a buzz kill: they do this every year. Says Reuters, "Halloween is being forced underground because it 'includes
religious elements, the cult of death, the mockery of death,' a
spokesman for the city's education department Alexander
Gavrilov said on Wednesday." (Gee, if we can't mock the dead, who can we mock?)
"It's not an attempt to block the celebration of this
holiday completely, just in schools and colleges," he added. Pumpkins and images of witches are widespread across
Russia, with many bars organizing special fancy dress parties,
despite the efforts of the Kremlin and especially the Russian
Orthodox Church to curb enthusiasm for non-native festivities. "This is destructive for the minds and the spiritual and
moral health of pupils," said Gavrilov, saying the ban had been
recommended by psychiatrists. Oh, those psychiatrists, always raining on our Halloween parade. Sic Hannibal on 'em, I say.
Read More