Hallowed Ground Poster!!!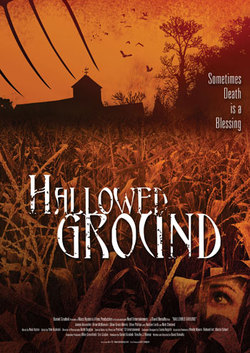 "Sometimes death is a blessing." So goes the tagline for the new Hallowed Ground poster. Me, I think the poster could be scarier. But after you look at it for a while, it does get under your skin.
Apparently, the poster was created exclusively for the movie's premiere at Screamfest, being held in L.A. The story centers on a young woman (Rest Stop's Jaimie Alexander) who becomes
stranded in a small town haunted by the spirit of an evil preacher." An evil preacher? If it's anyone besides Harry Dean Stanton, I'll be disappointed.
Read More