Green Lantern Coming To Theaters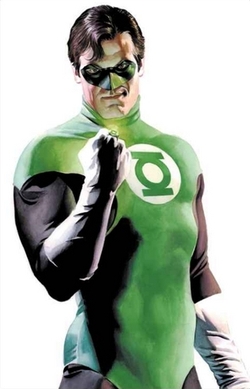 It's starting to look like we're going to be seeing a lot more films based on classic comic book superheroes in the near future. Along with the previously announced movie adaptations of The Flash and the Justice League of America, the Green Lantern will be starring in his own film. According to The Hollywood Reporter, Greg Berlanti, creator of the hit WB series "Everwood," has been signed to co-write and direct the film for Warner Brothers.
His co-writers bring substantial superhero cred to the project. Marc Guggenheim has written stories for "Wolverine," "Amazing Spiderman" and "The Flash," and Michael Green was a writer-producer on TV's "Smallville," is a coexecutive producer on "Heroes" and a writer for DC's "Superman/Batman."
In the superhero world, you don't get much more classic than the Green Lantern, who debuted in 1940 and has gone through many incarnations since. A character 67 years old has a substantial mythology behind him. But Berlanti was responsible for assembling and pitching the project (which he hopes will turn into a series), so it sounds like it will be in good hands.
One question: Warner Brothers is also the studio making the Justice League movie, featuring the Green Lantern. Does that mean they'll try to push for the same actor to play the character in both films?
Read More