Greatest Horror Films of All Time: And The Nominees Are…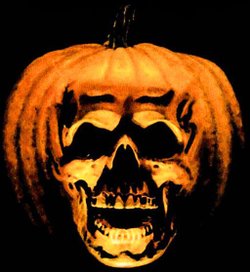 As we mentioned the other day, Ed Hardy, Jr.'s Shoot The Projectionist blog is undergoing the formidable task of assembling a listing of the 31 Greatest Horror Films of All Time with titles pulled from a poll of 67 bloggers and online journalist (myself included). The 180 offical nominees that made the final ballot (which you can check out here) were all titles that ended up on at least three different lists, and like any kind of poll there are a few head-scratchers that stick out (The Locals?!?) and a lot of obvious choices. Still, it's a pretty solid list that leans heavier on films from the 70s and 80s and that, if you ask me, is missing much in the way of Hammer, AIP, or the Universal classics. Monday morning quarterbacking is a staple of any of these kind of lists, but can anyone explain to me how any list of the scariest movies ever made not include Roger Corman's Masque of the Red Death? I mean, come on!
Now that the ballots are in, Hardy has opened the voting to anyone and everyone, providing you list your favorites in order and get your ballots in by Sunday, October 28. After that, Ed Hardy, Jr. will no doubt have to call out sick at work and spend two crazed days counting up all these ballots for their final unveiling on October 31st, which happens to be Halloween. Good luck, Ed; we don't envy you at all.
My guess? Jaws will win it.
Read More