"Friday the 13th" Remake Pins Down Writers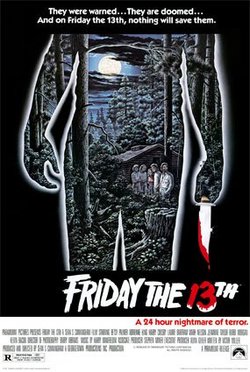 It's been confirmed that Freddy Vs. Jason writers Damian Shannon and Mark Swift will pen the script for the upcoming Friday the 13th remake for Platinum Dunes and New Line, says The Hollywood Reporter. Apparently, the remake is going to explore Jason's roots and get him into the hockey mask and killing mood ASAP.
Sadly, this continues the trend of crappy remakes (or re-boots) of franchises. Although Freddy Vs. Jason was just ridiculous enough to be entertaining, it doesn't seem like these two scribes have enough love of the original Friday to turn it into something that can stand on its own – like Rob Zombie's Halloween.
Read More