DVD Alert: Sam Katzman 4-Pack & Planet Terror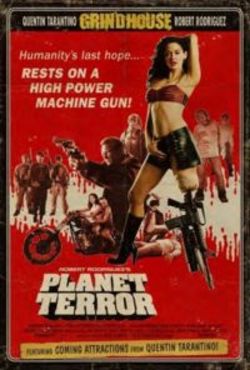 Here's your DVD reminder for the week. While there's a ton of horror coming out at this time of the year, don't miss:
Icons Of Horror: Sam Katzman – If you shop online, you can likely get this four-film package for a mere $17. What do you get? The Giant Claw, Creature With The Atom Brain, Zombies of Mora Tau and The Werewolf. All of the films are worth the price of admission. Yeh, you can see (and laugh at) the puppetry in The Giant Claw. But my vote for best of the pack goes to The Werewolf, kind of a Cold War nuclear disaster werewolf movie.
Grindhouse Presents: Planet Terror – This is the better of the two Grindhouse movies, and Rose McGowan does a bang up job with that gun/leg. Like the DVD version of Death Proof, this is the extended version. It's not as lengthy as Quentin's movie, and I'm more interested in the making-of featurette since there's more to the technical creation of the film than there is in the Tarantino feature.
Read More