Dog Vader And Other Star Wars Costumes for Pets
This Halloween, why not dress up your dog as Darth Vader?
Years ago that would have been a time-consuming arts-and-crafts nightmare that could cost upwards of $128.50
But thanks to your friends at BuyStarWarsCostumes.com it's easier than ever!
This is a great idea for Halloween. Or any other day of the year.
For the low price of $16.99 your dog can trick-or-treat as Yoda, Darth Vader, regular Princess Leia or even Slave Leia. (That's gotta be the best-seller right? Even male-dogs are getting dressed-up like Slave Leia. Hey, it's not a gay thing, it's Halloween.)
These costumes are adorable, but don't take my word for it — here's photographic proof! (click below)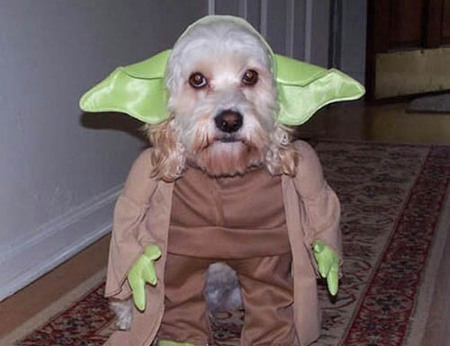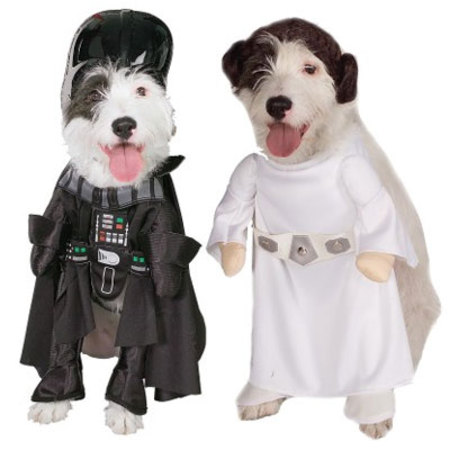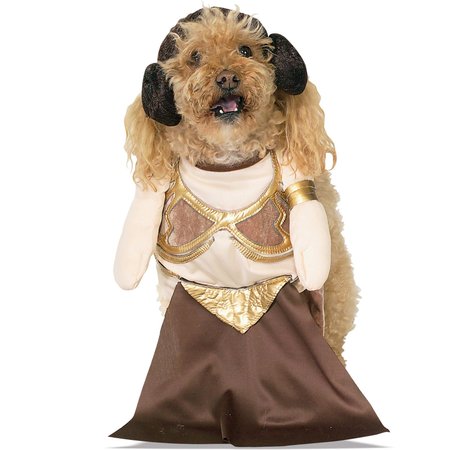 Read More