Cronenberg's "The Brood" Gets a Remake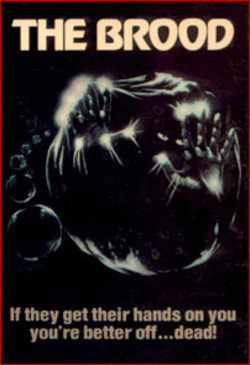 The latest David Cronenberg classic on the remake block is The Brood, the 1979 psychological thriller featuring a scary cast of mutated children. This announcement comes on the heels of another remake in the making — a new version of Scanners to be directed by Darren Lynn Bousman (Saw II and Saw III).
But really, what talent or originality does it really take to pitch a remake of a thematically rich classic film? In my opinion, that's why Cronenberg films should not be remade. His films are so complex and multi-layered that any remake is likely only to dumb down the story rather than explore the subtle horror behind everyday events. The day someone has the bright idea to remake Videodrome is the day I stop watching movies.
Still, there are a handful of great horror remakes. Take our poll on which remake is best.
Read More