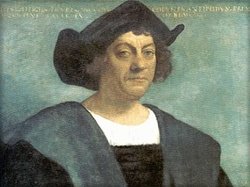 I had the opportunity to interview Kane Hodder over the weekend, a video you will soon see, goatlings. As he's the star of Friday the 13th, I asked him if there were any holidays left that hadn't gotten the horror movie treatment, and he gave a pretty sweet answer.
I won't reveal it here, but might it have been Columbus Day?
What sort of plot might that have? It would have to be a period piece set on a boat, right? Or, maybe it could be a modern movie where a bunch of frat boys trying out for the America's Cup race "discover" a new world…of terror.
You can give me your own ideas for a Columbus Day horror plot, or you can fill out the poll. I'm happy either way.
Read More