Carpenter Fans Wail: Brett Ratner To Direct Escape Remake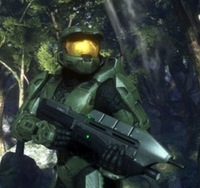 There's a lot to dislike about an Escape from New York remake…like the absence of Kurt Russell as Snake Plissken. That alone makes the fan of John Carpenter's wonderful Escape movies pause and shudder.
But now there's a new reason to shudder. The previously attached director to the project, Len Wiseman, has departed and he's being replaced with the infamous Brett Ratner.
It's hard to imagine how Hollywood could have picked anyone worse than Ratner. Not only did Ratner direct all three terrible Rush Hour films, but he was personally responsible for X-Men: The Last Stand, which was like a loogie hawked down the collective throats of X-Men fans everywhere.
Confirmed: Ratner Replaces Wiseman on New York [IESB]
Read More