Can Kevin Costner Do Horror?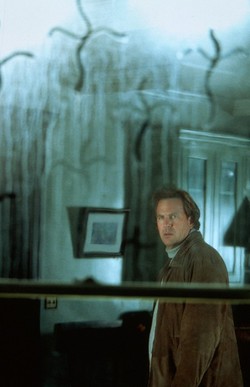 Today, The Hollywood Reporter has news of Kevin Costner in a ghost story called The New Daughter. Says the trade publication, "Costner will play John James, a single father who moves to a farm with
his two kids after a painful divorce. Soon, his daughter (Ivana Baquero
of "Pan's Labyrinth") starts behaving ominously, and Dad begins to
suspect that the burial mound in a nearby field might have something to
do with it."
The movie will be based on a short story within a collection called Nocturnes by best selling writer John Connolly. Costner in horror? Well, there was the humorous Night Shift back in the day, and more recently the abysmal Dragonfly (pictured). But I'd love to see Baquero in another horror film: when her young face twists into fear, I get scared.
Read More