Bump in the Night: The Sound of Classic Horror MONSTERFEST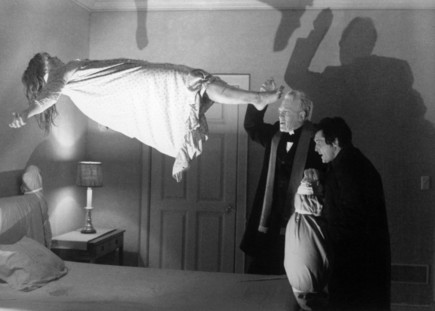 Creeeaaak.
Errrrrrrr.
Clunk-clunk.
Bang!
These are the sounds that keep your eyes open as you lay in the dark; the sounds that send your heart racing and make you hesitate getting out of bed to investigate. While some horror films might spew buckets of blood and guts from the screen, it's a horror movie's soundtrack that quickens the pulse, heightens the tension and sends chills down your spine.
Aside from the bumps and cat-screeching scares, music often sets the thematic tone of a film. From Halloween's haunting piano to Psycho's shrieking strings, a powerful musical soundtrack becomes its own character within the film. Who among us hasn't psyched out a younger sibling with Jaws ' "Da-Dum…Da-Dum"? Music can make an audience jump like a pack of Pavlov's dogs — your muscles tighten and you know the bloodshed is around the corner, maybe on the other side of that door just up ahead.
What do you think is the scariest and most effective film score? Click on the choices below to hear YouTube samples of the themes. Then vote…if you dare.
Through minor scales and uncomfortable time signatures (like Halloween's 5/4 beat), not to mention Goblin's inhuman howls on the Suspiria soundtrack, the music can put us in a state of fear before anything appears on screen. Yet, the power of the musical soundtrack comes from when we relate those melodic themes to the horrifying images and scenes.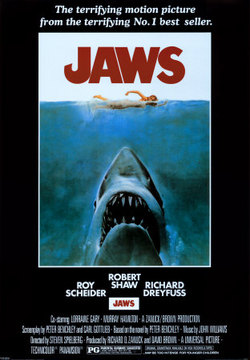 Though there's been no shortage of haunting songs from modern horror films, it seems that contemporary films have slipped in the score department. Many of the songs that terrify us come from the 1970s heyday of horror. The aforementioned Jaws, Halloween and Suspiria, not to mention the "Tubular Bells" theme from The Exorcist, all haunted theaters within that magically-horrifying 10 year time span. The other strong musical score that comes to mind slashed its way into audiences nightmares 10 years earlier; of course, that's Alfred Hitchcock's Psycho.
An indicator of an affective score is how it permeates pop culture years after the film is released — from showing up in the latest Scary Movie to an episode of The Simpsons. But to determine the best horror soundtrack, we leave the decision up to you. Of course, we have our favorites, so cast your vote and settle some bets between the Monsterfest staff.
Read More