Box Office Numbers a Real Horror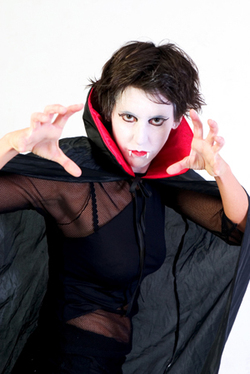 The last few weeks at the movie theaters have been…weak. Not just for horror, but for everything. The comedies have been limping along, the action flicks are fizzling. There's nothing to see, and bizarrely, though we're deep into horror month, no horror.
So the "winner" this week ended up being something that in a just universe would have been a Lifetime cable special. I don't want to talk about it, but if you dare to care, you can click here – Box Office Meltdown
This coming weekend will see the release of 30 Days of Night, and folks will be reaching for their wallets. Horror will come charging in on a black horse with fiery nostrils and save the day!
I don't want to do it, but I'll have to spoil something from the interview I conducted with Steve Niles. You'll have to wait until Friday for the actual video, but I have to tell you something he and director David Slade said right now. I can't keep it to myself any longer.
Well, not right now, you'll have to take the leap first.
They said that when preparing for the movie version of 30 Days of Night, they watched hundreds of vampire movies from the last eighty years. They said they found exactly two scary moments. In eighty years of vampire movies, they say only two things scare them.
1) The kid scratching the window in Salem's Lot
2) Nosferatu rising from his coffin.
Can that possibly be true? Surely there are scary vampire moments. Off the top of my head, the scene where Chris Sarandon notices the kid watching him in Fright Night is extra scary. That slow-motion eye roll is awesome.
I get that they wanted to hype the movie, and I like that they're ambitious, and I believe, to keep this on the topic of this column, that the movie will do well next weekend, but…you have to bail me out here. Give me some scary vampire moments from the last eighty years. Tell me what they missed.
Now when you see them say it on the video, you'll be prepared and not shocked as I was. A public service for you, goatlings.
Read More