Before Beastmaster, there was Kenny & Company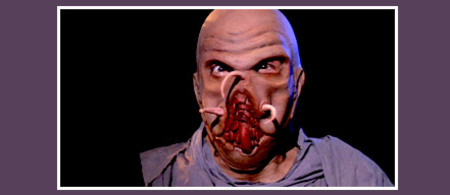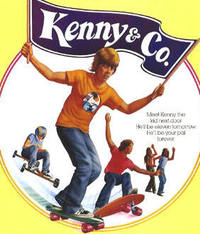 Writer-Director Don Coscarelli earned his place in the Sci-Fi Hall of Fame for creating Beastmaster, Bubba Ho-Tep, and the Phantasm quadrilogy. But his second feature, Kenny & Company deserves to be re-discovered.
20th Century Fox didn't know how to market this genre-defying story of three pre-teen boys enjoying the autumn days leading up to Halloween in 1976. So the studio never gave the film a proper release. It's a damn shame, because Kenny is a unique portrait of adolescence rarely seen in American films.
The movie has an episodic, loose narrative that beautifully captures the ups and downs of tween life, all by a director who was only 21 years old himself.
Curiously, it was Kenny's Halloween Haunted House scene that led Coscarelli to move from slice-of-life filmmaking into the Horror/Sci-Fi genre. The Director loved watching the audience jump out of their seat when the masked-monster (pictured) frightened Kenny. He decided that his next movie (Phantasm) would have a scare every 5 minutes.
Coscarelli fans will enjoy the haunting Fred Myrow score, the obsession with death, and the casting of Reggie Bannister and Michael Baldwin.
God bless Anchor Bay for re-releasing this lost gem of a film. It's a wonderful treat for the Halloween Season, even if no one gets a silver sphere to the head.
Read More