Be A Dalek Human Hybrid For Halloween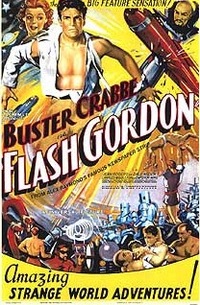 As part of SciFi Signal's continuing mission to bring our readers sci-fi oriented Halloween costumes far less lame than a silver spandex body suit, a can of green body paint and a rusty old pair of television antennae jammed so far into the inner ear canal that they stand erect, we're proud to present these two excellent Doctor Who Halloween masks, authorized by the BBC in rubbery semblance of a couple of the Doctor's most dangerous foes: the Cybermen and the Daleks.
The Cyberman mask looks about as you'd expect. The mark is clearly modeled after the most recent Cyberman redesign, but it's still plenty iconic. The mask also has a built-in electronic voice box that, when pressed, allows you to shout out canned Cyberman threats against the Human Race.
The Dalek Mask is also pretty interesting. Clearly, a Dalek Mask wouldn't work very well, since Daleks don't have faces. The Dalek look here is modeled after the Dalek-Human hybrid last seen in one of the most reviled Season 3 Doctor Who episodes, "The Daleks Take Manhattan." But if you can get over the association with one of the new series worst episodes, it's still a fine mask design, with the chin tentacles and the bulging, cycloptic eye.
Both masks are on sale from Forbidden Planet. They're both dirt cheap, considering how good they look: the Cyberman Helmet will run you about 15 pounds, while the Dalek mask is around 25, which is at least half as much money as the BBC originally paid in the 60s to design the Cybermen and the Daleks in the first place.
Doctor Who Halloween Masks [Forbidden Planet]
Read More