Argentos Speak About "The Third Mother"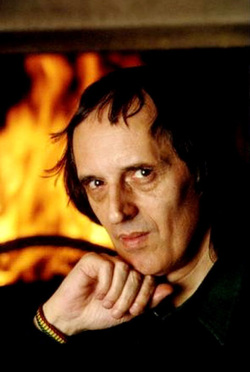 There have been rumblings and rumors about the North American release of Dario Argento's latest film Mother of Tears: The Third Mother — with Myriad Pictures picking up the theatrical distribution and DVD distribution by the Weinstein Company. Now, the North American press is starting to get involved with the film, as Bloody-Disgusting scored an interview with director Dario and star Asia Argento.
In the interview, the father/daughter horror team talks about the perception of European horror in North America. "We create a structured narrative that is not so conventional, like a book of short stories where you see the same characters going through all the stories. And I always hope the audience to be a smart entity and I want them to follow the dots," explains Asia. "I am intrigued by the obscure, maybe like my father, because it always seems clear to me. I always observe my father. He kind of edits the movie when he writes it. When he writes it he has a very clear idea with what he wants."
It sounds like Mother of Tears: The Third Mother will bring back the glory days of Argento — when plot came secondary to atmosphere and emotion. Argento's classic Suspiria had atmospheric scares coming out of its open chest cavity, hopefully the final film in the Three Mothers Trilogy will give Giallo horror fans something to scream about.
Read More