Are These The Hottest Women Of Horror?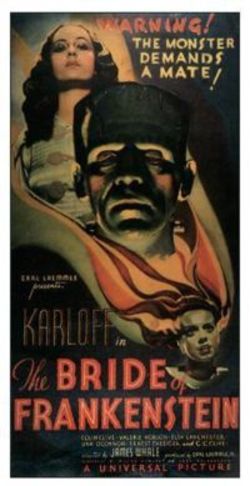 First of all, Cinematical calls them The Hottest Chicks of Horror. I ain't gonna let guys calling other women 'chicks' pass. Not that I'm protecting women. Women don't need me to do that. I just don't use the the word 'chicks' to talk about women. I don't play The Game, either.
So the use of that word already makes Cinematical's list of the hottest women in horror suspect to me. Frankly, I don't think any of these would make my most beautiful horror list except for Elsa Lanchaster, possibly Sheri Moon Zombie. And where the heck's Linnea? Heck, Amy Manson in Pumpkinhead: Blood Feud is really beautiful. Maybe I'll come up with my list in the next few days. Still, what do you think of these seven contenders, listed by Jeffrey M. Anderson, who has to have help from his brother to complete the list?
1) Fay Wray – King Kong
2) Elsa Lanchaster – Bride of Frankenstein
3) Neve Campbell – Scream
4) Asia Argento – Land of the Dead
5) Christina Ricci – Cursed
5) Sheri Moon Zombie – The Devil's Rejects
6) Elisha Cuthbert – House of Wax
Read More