Annie Lennox's Horror Stalker: Freddie?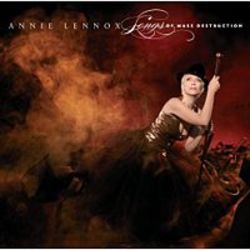 The Daily Camera is reporting a scary incident surrounding former Eurythmics singer Annie Lennox. Now a solo star, Lennox was singing in concert to promote her new CD, Songs of Mass Destruction. According to the camera, "University of Colorado police are looking into an incident at Macky
Auditorium on Tuesday night during which a man, dressed in a black cape
and wearing a gas mask, approached the stage where British singer Annie
Lennox was performing and frightened her into retreating backstage." Creepy!
Says Lennox on her also-creepy Web site, "Unfortunately an incident took place towards the end of the set that
really shook me up. And believe me..in the 30 years I've been
performing, I'm not that easily shaken. The security at the hall were
extremely lax, and Mr "Nightmare on Elm Street "( or whatever weird
thing was going on in his head) should never have been allowed to get
anywhere near. Trust me…it wasn't nice. I'm usually very patient and easy going with most kinds of behaviour in
an audience…but that was really freakish and disturbing, whatever the
hell it was. He owes me and my band a f—ing apology." Mr. Nightmare on Elm Street is still on the loose. Here's hoping someone catches him and incarcerates him so Annie doesn't see him at her next gig.
Read More