Alannis Morissette To Play Dick's Seductress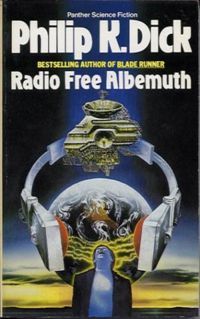 On February 20th, 1974, Philip K. Dick — an accomplished drug addict — was lying in a delirium under the effects of an injection of sodium pentothal. The door bell rang; answering it, he encountered a woman wearing a pendant which he called the "vesicle pisces." The pendant had a pronounced effect on him, sending him into a nearly decade long delirium of bizarre, hallucinogenic Christian visions that eventually became the source for his novel Radio Free Albemuth.
The novel has now been optioned by John Alan Simon for a Hollywood treatment, and Simon apparently has picked the face of Philip K. Dick's fever dreams: none other than Canadian singer Alannis Morissette.
What exactly is it about Alannis Morissette that has her constantly cast in bizarre spiritual roles? On the outside of things, she's a rather average looking woman with teeth that look like a mouthtful of lumber, yet this isn't the first role she's had like this: in Kevin Smith's Dogma, she was cast as none other than God Herself.
It'll be interesting to see how this turns out. Radio Free Albemuth is one of Dick's most bizarre, unfilmable and, in my view, unreadable novels, But then again, Dick is an author of ideas, not characters, which is why his stories adapt to film so well even when most of the plot has been casually flushed down the toilet by committee.
Morissette Joins PKD's Albemuth. [SciFi Wire]
Read More